12.04.2021
10 reasons to work in a care home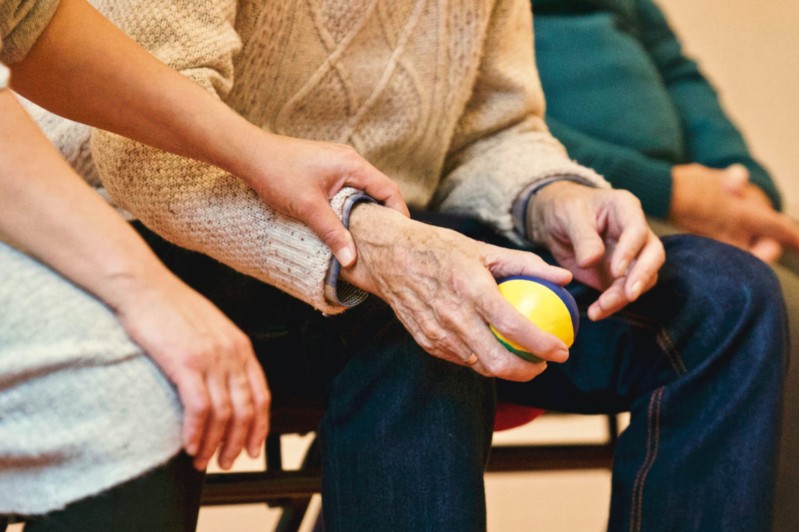 Demand for care professionals is higher than ever before, and there's never been a better time to make working in a care home your next move. It's highly rewarding both personally and in terms of career prospects. Here are ten reasons why.
No two days are alike
If you like variety and interest, care home work will suit you. You and your coworkers will collaborate to make the home a cheerful and enjoyable place for residents in your care. You'll find yourself exploring all kinds of activities depending on residents' interests.
Residents' care needs are always changing, so if you're good at thinking on your feet and adapting quickly to changing circumstances, this is the role for you.
It's highly social
If you enjoy being around people, a role that allows you to chat all day could be ideal for you. As well taking physical care of people, your job will also involve getting to know them and meeting their social and emotional needs.
You'll also get to know residents' families, who'll look to you for support and reassurance as they adapt to leaving their loved one in your care.
There are few jobs where you can get paid to have a nice conversation over a cup of tea!
It's flexible and family-friendly
If you have family commitments of your own, you'll find you can easily schedule work around caring for your children. You can work part-time, or because care home residents need 24-hour support, you can easily fit full-time hours into three or four days.
What's more, you'll gain valuable skills and healthcare knowledge you can use to take better care of your own family.
The perks are good
As well as ongoing training, holiday pay and a pension, you'll probably get paid breaks and free meals on duty. The benefits of care home work stack up very well against those of other careers.
There are great opportunities for career progression
The transferable skills, on-the-job training and qualifications you'll receive mean you'll be very well placed to progress your career in the industry. You can even work towards degree-level qualifications while on the job.
Your personal traits will be valued
At school, you couldn't get an "A" in friendliness or 10/10 for patience. In care work, your personal warmth and sensitivity will be valued and celebrated.
It's incredibly rewarding
Humans are wired to find caring for each other fundamentally rewarding. Whether you're helping someone enjoy their day, empowering them to do something they find difficult, supporting their health needs, or even helping them face the end of their life, you'll find caring for others is a real privilege. You'll end every day knowing you've made a vital difference to residents' quality of life.
You'll meet really interesting people
Older people are fascinating and have a great deal to offer. You'll get to hear really interesting stories about what things were really like in bygone decades, and you'll get a glimpse of all kinds of different perspectives.
You get to bring your hobbies to work
A big part of care home work is keeping the residents entertained. If you're into art, singing, or any other creative pursuit, you'll find fulfilling opportunities to share your passion with residents.
You'll be recruited based on who you are, not on your qualifications
It would be nice if every industry recruited people based on the goodness of their hearts. Sadly, that's not going to happen in your average corporate office job. In the care industry, the most important qualifications are character traits.
If you're caring, friendly, sensitive, understanding and approachable,with a sense of fun and an ability to work well in a team, you're already well on your way to being a great care home worker.
Posted by: Stephen James Consulting